The Queen Jadwiga Second High School in Pabianice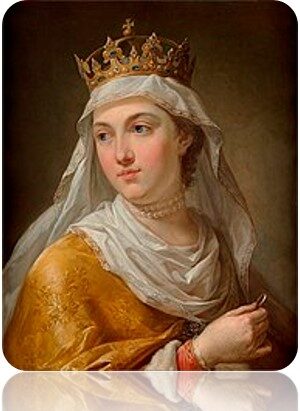 The Queen Jadwiga of Poland
(1373 or 1374 – 17 July 1399),
also known as Hedwig (Hungarian: Hedvig), was the first female monarch of the Kingdom of Poland, reigning from 16 October 1384 until her death. She was the youngest daughter of Louis the Great, King of Hungary and Poland, and his wife Elizabeth of Bosnia. Jadwiga was a member of the Capetian House of Anjou, but she had more close forebears among the Polish Piasts than among the Angevins. In 1997, she was canonized by the Catholic Church.
History of school
The school was founded in 1915 by Józefa Jędrychowska. Initially, it was a private seven-class gymnasium. In 1919 the school was nationalized and named "Queen Jadwiga State Gymnasium". It was also transformed into an 8-year female gymnasium with a mathematics and science profile. Józefa Jędrychowska was the headmaster until 1921. 10 students obtained their first matura exam at school. On the 16th of June 1920 the school received a square for the construction of the school from the city. In 1927, studies in the new school building began.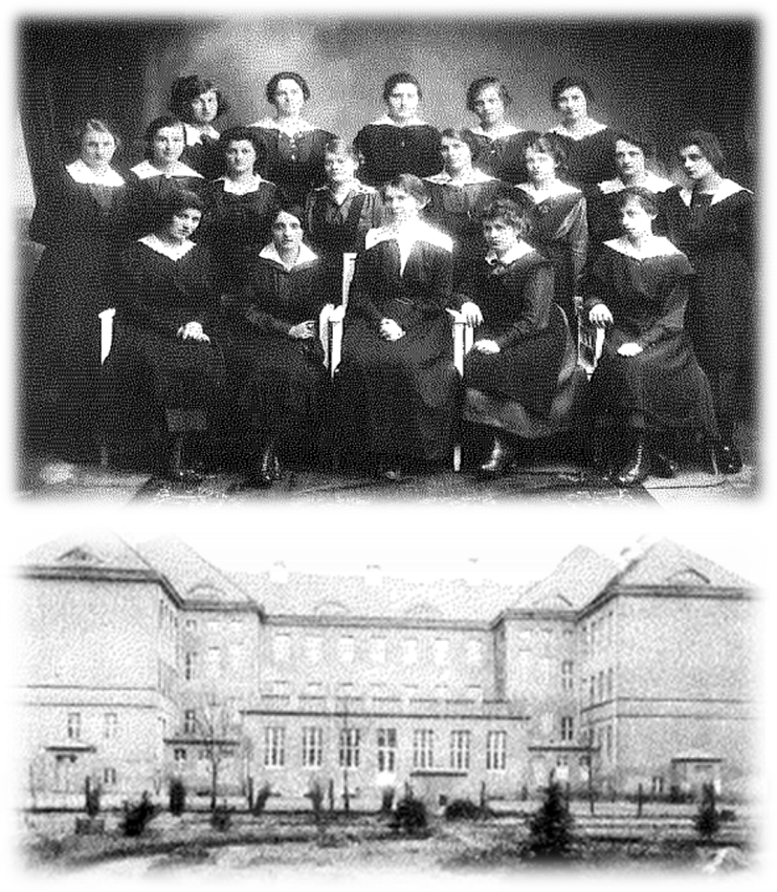 The education at the facility was conducted uninterruptedly until the outbreak of World War II, when it was closed by the German occupier. Activities continued after the end of hostilities. In 1969, Stanisław Wyspiański was proclaimed the patron of the school, and the current patron, Królowa Jadwiga, was reinstated in 1990. In 2012, the County Sports Hall was put into use. In 2015, the high school celebrated its 100th anniversary.
HEADMASTERS OVER THE YEARS
The education system in Poland has undergone many changes in recent years. The largest amendments took place in 1999 and 2017. The first led to the transformation of the two-cycle school system in force since 1968 into a three-cycle structure. As a result, the period of primary school education was shortened from 8 to 6 years. Compulsory three-year lower secondary schools were also established. After graduating, the graduates could continue their education in three-year secondary schools, three-year specialized secondary schools (operating in 2002-2014), three- or four-year vocational technical schools and three-year basic vocational schools.
In 2017, another reform was launched, which restored eight-year primary schools, abolished gymnasiums and extended the duration of secondary and technical education to 4 and 5 years. The vocational school, in turn, was transformed into a three-year, first-cycle industry school. Changes in the school system in Poland will last until the 2022/2023 school year.
PRIMARY SCHOOL
The actual school education, primary school, starts at the age of 7 (earlier entry is possible on the condition of receiving a positive opinion on emotional and intellectual school readiness of the child).
There are 8 years of education in primary school in Poland
The primary school ends with end-of-school exams the results of which are taken into account when applying to a secondary education school.
SECONDARY SCHOOL
At the age of 15 young people in Poland start secondary education which can take a form of:
4-year general secondary school (high school),
5-year technical (vocational) secondary school,
3-year vocational school (stage I),
2-year vocational school (stage II)
AFTER SECONDARY SCHOOL
Students of vocational schools – basic vocational schools and technical secondary schools – may take exams confirming vocational qualifications in a given occupation during the course of study or upon completion of school to receive a diploma confirming their vocational qualifications.
Graduates of general upper secondary schools and technical secondary schools may take the school-leaving examination to obtain the Matura certificate, which gives access to higher education.
CLASS PROFILES
Secondary school education profiles refer to specific groups of fields of study, which is why before the start of high school students are expected to specify their educational path. Choosing the right profile can enable a student to prepare better for final exams in their chosen subjects and give them a chance to get into their dream university and their desired field of study, consistent with their interests.
 For a long time, the following profiles have been popular:
mathematical-physical

humanities-historical

biological-chemical

geographical
CLASS PROFILES (2022/2023)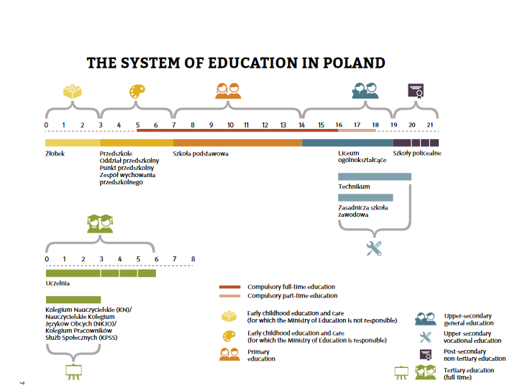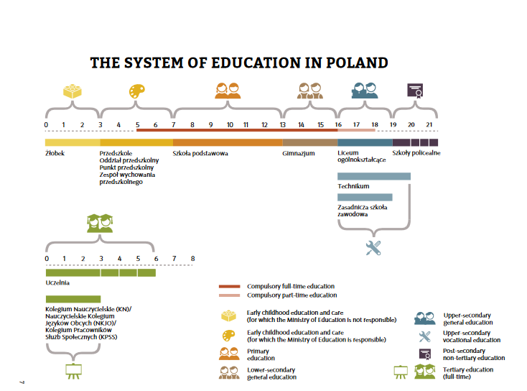 Teachers in our school are bright and magnificent people. They are always ready to help us with their knowledge and experience whenever we, students, need it. They help us with facing our learning problems.
Mrs. Jankowska (English teacher) is a noble person. It is a pure joy of learning in her company. She loves flowers, travelling and passing on knowledge to students. She has a great sense of humor too!
Lessons with Mr. Kemp are pleasant and valuable at the same time. You don't have to be stressed if you make a mistake, the teacher will always correct you and let you carry on. He is a talkative person. We talk a lot during the lessons, what improves our English skills. He plays guitar and loves rock music.
Mrs. Kraska (math teacher) is genuinely a bright person. She is even a Matura examiner, what is very profitable, because she helps us to avoid the most common students' mistakes.
Mrs. Kazimierczak commonly teaches a class on a basic level of maths. She understands our doubts about the tasks and explains them.
The history teacher in our school is Mr. Bryndziak. He is an especially clever person. He even took part in various tournaments and competitions on TV. He remembers all appointments and events well. He is a teacher with vocation – during the lessons it's not hard to notice that he's interested in history. He teaches without looking at a textbook, it is insane and admirable!
Mr. Wypych is one of the most harmonious and calm people probably in the whole world! It is impossible to make him upset. In his lessons he perfectly explains all the terms and topics.
Once you see him, you know he has a good heart!
Mrs. Szarwark is our chemistry teacher. She is chatty and friendly. She has impressive math and chemistry knowledge. Sometimes she tells the stories of her life and jokes with us.
Mrs. Kurzawa teaches us biology. She's really into ornithology and botany. She is very asertive and cheerful person. She often takes us to local parks to teach us biology in a real life.

We have a lot of school trips. For example, to Wrocław – beautiful Polish city. As biology class we were at the exhibition "Body worlds". We saw every human bone, muscle, organ and much more. It was something magical. We also went to Rogów to see a landscape park. It was an amazing place, great to have fun with friends and learn about nature. We had campfire, where we danced and sang songs.
We also have a lot of fun at school. For example, we celebrate the Mardi Gras where every class dresses up and performs.
Authors: 
Weronika Bajer, Alicja Biernat, Maja Binkowska, Martyna Borowiecka, Vanessa Kosecka, Weronika Łuczak, Łukasz Markus, Szymon Poterała, Julia Prusisz, Matylda Woszczak