PABIANICE
Basketball:
Grot Alles Pabianice (formerly Hartmann, PTK, Włókniarz) the female basketball club, currently plays in the women's 1 league A.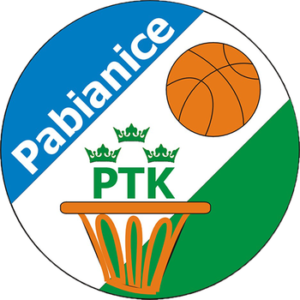 UKS Korona Badminton
American football:
Wolves Pabianice.
Handball:
SPR Pabiks Mag-Mar Pabianice-Handball Association Pabiks Pabianice (II league)
Football:
MUKS Włókniarz Pabianice (Łódź district class).
Pabianice Society of Cyclists (Łódź district class).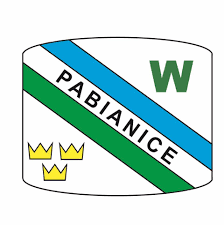 Orienteering:
UKS Azymut Pabianice (1st league).
Sport shooting:
PKSOW LOK "Walter".
Rugby 7:
Fabrics of Pabianice RC.
Volleyball:
Energy Pabianice
Brazilian jiu-jitsu:
"Gracie Barra Team Draculino Pabianice"
The sportsmen known in the country and in the world come from Pabianice:
Jadwiga Wajs-Sztrętkiewicz-Marcinkiewicz (at the Olympic Games in Los Angeles in 1932 she won the bronze medal, at the Olympics in Berlin in 1936 silver, during the Olympics in London in 1948 took fourth place; As the first woman in the world in a disk throw crossed the border of 40 meters; she was also a three-time Polish record holder in shot put),
Paweł Janas (silver medalist of the World Football Championship Basketball),
Krzysztof Sujka (bronze medalist of the Peace Race in 1979),
Andrzej Skrzydlewski (Bronze Olympic medalist in wrestling in Montreal in 1976),
Aleksandra Socha (Polish champion in saber, European champion).
Of course, the real Ambassadors of Pabianice, i.e. female basketball players Polfa Pabianice, deserve to be emphasized.
UDINE
Football: Udinese Calcio is the city team founded in 1896, one of the oldest clubs in Italy. Among the most prestigious placings of the Serie A championship we mention the second place in 1954-55, third place in 1997-98 and 2011-12, various participations in the UEFA Cup (later became the Europa League), and three historical qualifications at UEFA Champions League in 2004-05, in 2010-11 and 2011-12. All qualifications to the European cups take place in the first 26 years of Giampaolo Pozzo presidency.
Polish player Łukasz Teodorczyk was playing in Udinese Calcio from August 17, 2018 to December 29, 2021.
He is also currently in the Italian club LR Vicenza.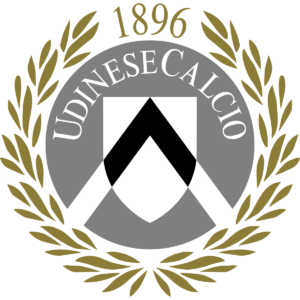 Udinese minor teams – neighborhood – 2013-14 championship:
A.S.D. Academy Udinese, (youth sector only)
A.S.D. Ancona, Paderno – First Category
U.S. ASSOSANGIGINA – SANT'OSVALDO – Third Category
A.S.D. Bearzi, Paderno – Second category
G.S. Chiavris, Chiavris – Third Category
A.S. Cussignacco Calcio, Cussignacco – Third Category
Donatello, BaldaSeria – Third Category
A.S.D. Fulgor, Godia and Beivârs – First Category
A.S.D. Rangers, San Rocco – Third Category
A.S.D. Real Udinest, Riccardo Di Giusto – Second category
A.S. San Gottardo, San Gottardo – Third Category
A.S.R.D. Udine United Rizzi Cormor – Third Category
A.S.D. CUSSIGNACCO CONTENTA – First category L.C.F.C.
Basket: the men's team for basketball association Udinese has played some seasons in the top flight of the Italian championship, ceasing the activity in 1992, subsequently also the Pallalcesto Amatori Udine played some seasons in the top flight ceasing in turn the activity in 2011, therefore the GSA Friends Basketball Udinese reported Udine to the A2 series in the 2016/17 season.
In the female Libertas Sporting Club Udine played in series A-2 for 9 seasons.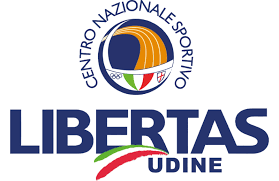 Rugby: Udine RFC plays in Serie A (actually A-2 being a superior championship called Super-10)
Volleyball: both the men's and female team play the B-1 championship
American football: in A-2 there are the Udine dragons
Handball: in Serie A, from the 2008-09 season, the women's handball team from Cus Udine, the Atomat, in Serie B, played the men's handball team of Malignani handball. Campoformido handball with 3 teams; Two women under 16 and 18 and a men's team of amateurs.
Tennis Club Udinese.
Friuli Green Scuderia Automotistic Scuderia of the ACI Udine
Fencing Asu: Udinese sports association, born in 1875 as a gymnastics and fencing club. The Fencing section has contributed to forming numerous athletes, masters and technical -renowned technical commissioners, such as Dorina Vaccaroni, Margherita Granbassi and Andrea Magro. The Asu football team won in 1896 the first national football game championship, never recognized as the Italian Football Federation was created only in 1898.
Historical fencing: Sala D'Arme Achille Marozzo
Athletics: Atletica Malignani Libertas Udine