Udine is a city in northern Italy in the Friuli Venezia Giulia region, on the northeastern edge of the Venetian Plain. Udine is a lively place with great architecture, charming taverns, art-filled museums, churches and townhouses, rich in all kinds of events dedicated to movies, literature and local cuisine.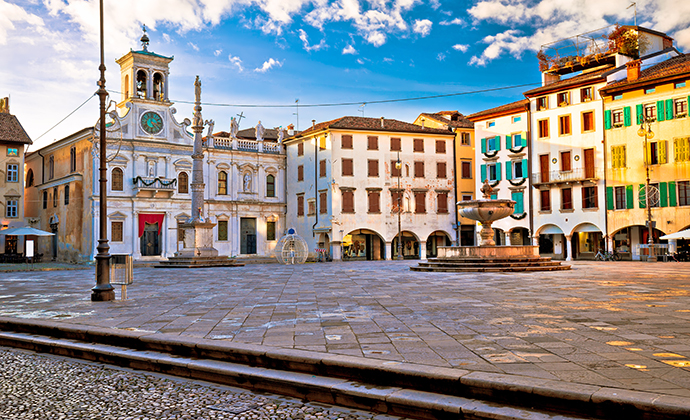 Unfortunately, the city is not one of the most popular in Italy, and yet it has beautiful monuments that are worth seeing and, interestingly, it ranks 5th in the quality of life ranking in this country.
Arriving in the city, you must see Porta Aquileia, the entrance gate to the city and the nearby Chiesa della Beata Vergine del Carmine church from the 16th century. While in the city, it is worth going to Piazza Libertà (Liberty Square), which is the most important monument of the city, dating back to the Venetian times. In the square are the Loggia del Lionello, a magnificent example of Gothic architecture, the Loggia di S. Giovanni and the Clock Tower from the 16th century.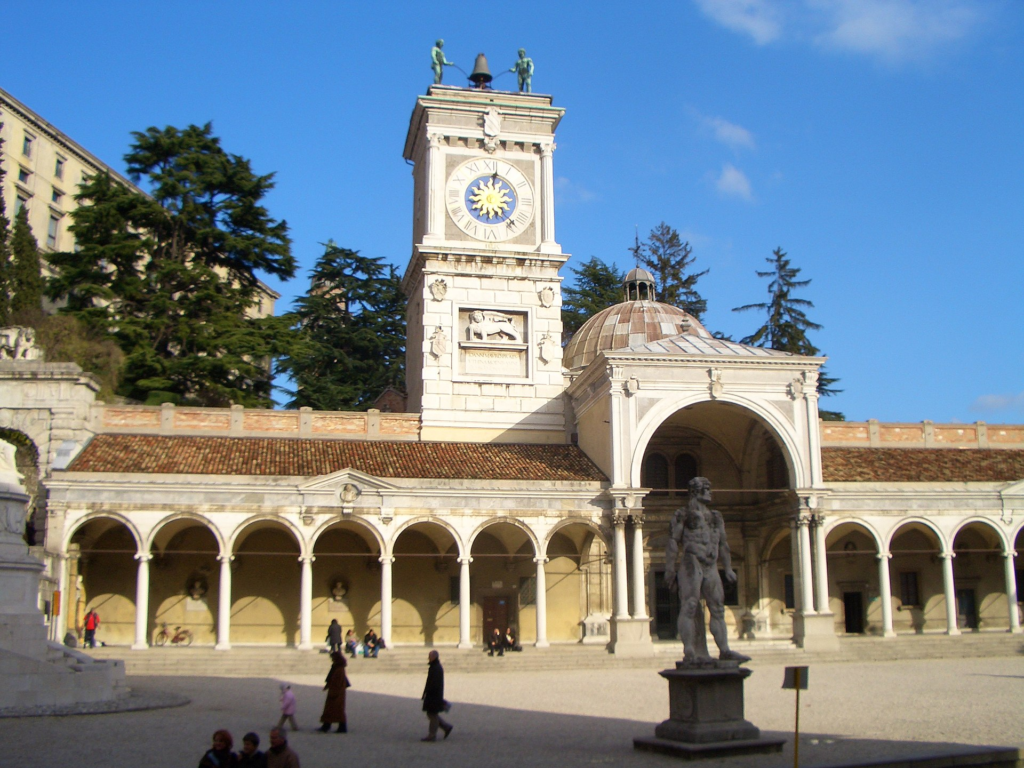 However, the heart of the city is the local castle, built at the end of the 16th century, now the seat of a museum and art gallery.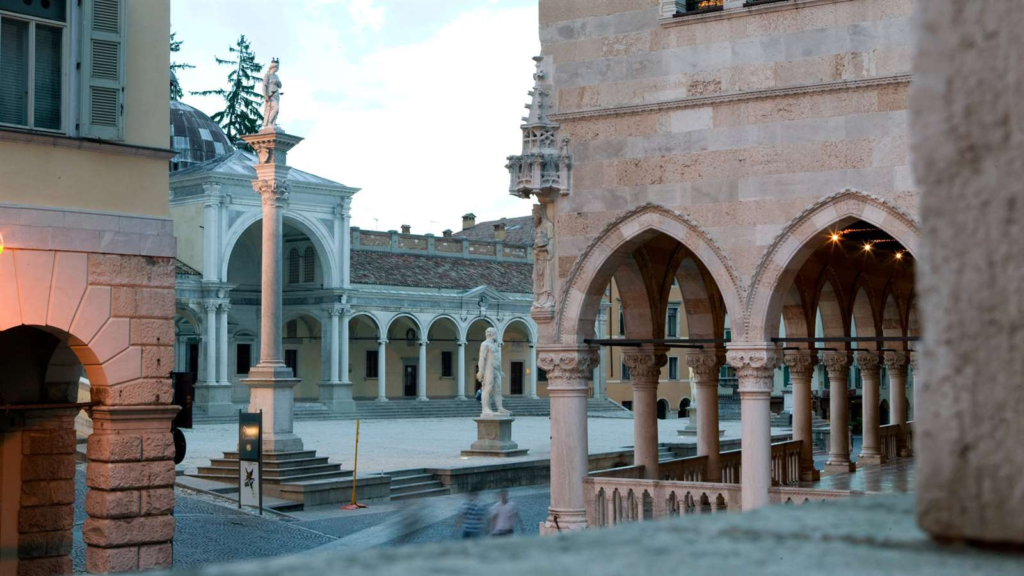 On the first Sunday of each month, an "antiquities market" takes place in the city, which can also be a kind of attraction for visitors.
The Italian town is located in the central-eastern part of the Friuli Venezia Giulia region – Friuli -Venezia Giulia. The region is bordered to the east by Slovenia, to the north by Austria and to the south by the Adriatic Sea. Udine is approximately 40 km from the border with Slovenia, and less than 90 km from the Austrian border. The surrounding landscape is formed by the peaks of the Julian and Carnic Alps, the highest of which is Hohe Warte, otherwise known as Coglians, 2780 m above sea level. The Friuli-Venezia Giulia region is not a large region, but very diverse, with a beautiful lagoon in the south, a lowland part and a mountainous north, which is covered with spruce forests.
The weather
By far the best season of the year to travel around Udine is the period from May to September, then the temperatures are very pleasant, it is warm and there is relatively few rainfall. The highest average temperature in Udine is 28°C in July, while the lowest 6°C in January. Udine lies in a sea atmosphere, which often occurs rainfall and high humidity throughout the year. The years here are quite cool, mild winters, while winds variable in the annual cycle. The average annual temperature in Udine is 20°C and falls there annually about 485 mm of rain. In turn, for 206 days a year it is quite dry, with humidity of up to 69%.